CAGE Bio Inc. — a biotech startup out of the UC Santa Barbara ecosystem — revealed their development of a novel hand sanitizer that offers long-lasting protection from coronavirus and other harmful viruses, bacteria, and fungi.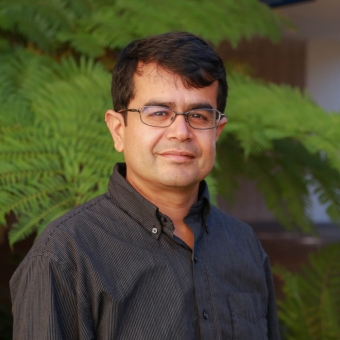 Called IonLAST, the sanitizer product uses a proprietary ionic liquid technology comprised of natural materials that extend antiviral protection. Unlike other common alcohol-based sanitizers which are typically only effective for a few minutes, IonLAST offers protection against germ transmission for more than four hours after application.
Founded on UCSB technology, CAGE Bio researches and develops novel products for dermatology, inflammation, and immunology using ionic liquids. Using their ionic liquid technology, IonLAST may become the new standard of hand sanitizer.
Prof. Samir Mitragotri, innovator of the ionic liquid technology and former professor at UCSB, stated, "Ionic liquids are particularly good at providing long-lasting protection. They are effective in killing a wide range of pathogens, and unlike conventional ethanol-based sanitizers, they don't simply evaporate away." Mitragotri was formerly the Mellichamp Professor in the Department of Chemical Engineering at UCSB, where he served as the founding director of UCSB's Center for Bioengineering.
CAGE Bio created IonLAST specifically in response to the COVID-19 pandemic. Clinical testing for the product was conducted at BioScience Laboratories Inc. in Montana. The results of these tests were submitted for publication in bioRxiv.
According to CAGE Bio's CEO, Nitin Joshi, an undisclosed manufacturer in California is currently conducting a pilot production run of IonLAST.
"We are moving quickly to ramp up manufacturing and distribution and are speaking with a number of potential partners to bring this novel innovation to US consumers to maximize public benefit, combating the pandemic," Joshi said.
Sherylle Mills Englander, director of UCSB's Office of Technology & Industry Alliances adds, "We are proud to see CageBio, a UCSB startup, join the fight against the COVID-19 pandemic."
Related topics